Adaptive Learning: Who, What, and Why

You've landed in a third grade classroom where a teacher is demonstrating how to find the area of a rectangle to 23 students.
After the lesson:
Five students are lost. The teacher spends fifteen minutes clarifying the confusion with math manipulatives.
Five immediately "get it," finish the assignment, and start distracting their peers out of boredom.
Seven "sort-of" understand. These students calculate area using length x width, but they don't grasp how area differs from perimeter.
Four students solve incorrectly using addition instead of multiplication. The teacher makes it to this group with only five minutes left in class, where despite efforts to re-teach, there is still confusion as the bell rings.
One student is absent, and one student missed the lesson because of a late arrival.
Sound familiar? Educators know the joy, and challenge, of meeting students at their unique levels. With varied prior knowledge, current understanding, behaviors, and attitudes toward learning, no two students will ever be at the same exact point. What's a teacher to do to support each child's individual growth?
Thanks to advances in technology, adaptive learning offers a solution that can help meet a variety of student needs at the same time.

What is adaptive learning?
With adaptive learning, software guides students through a customized learning journey, personalizing content and providing feedback based on students' responses and demonstrated understanding. Using artificial intelligence and machine learning technologies, adaptive learning platforms respond in real time with tailored practice and learning paths based on previous responses.

Who benefits from adaptive learning?
Adaptive learning personalizes the learning experience for all users through responsive curriculum paths, lesson speed, content difficulty, or in some cases, assessments.
When technology recognizes that a student is struggling to understand a concept, the system adapts with additional practice, re-teaching tools, hints, or feedback for strong remediation. A student won't advance until they demonstrate understanding of a particular skill. Adaptive learning meets, and supports, all students at their current levels.
Students who struggle with a concept experience one-on-one adaptations to practice new skills. High-achieving students receive continual levels of challenge, helping enrich their academic growth and boost engagement. Learners at all other levels benefit just as much, with adequate levels of challenge and personalized sequencing that would be hard to accomplish in a whole-group setting.
While teachers can't be in multiple places at once (as much as they'd like to), adaptive learning focuses on each student in ways educators need. Technology makes space for on-demand differentiation that would otherwise be impossible for a single teacher in a class period.
Adaptive learning also provides teachers insight into student performance, allowing them to " devote their attention where it will have the most impact." Teachers can monitor data to clarify misconceptions and measure curriculum effectiveness as a whole. Plus, adaptive learning saves educators time by reducing the need to create a vast collection of differentiated materials.

Why does adaptive learning matter?
Remember Vygotsky and the Zone of Proximal Development (ZPD)? The ZPD is the "distance between the actual developmental level as determined by independent problem solving and the level of potential development" (Vygotsky, 1978). When given proper support and scaffolds, a student experiences a "boost" to complete a more challenging task. Adaptive learning provides that lift through personalized features that respond to in-the-moment performance. A learner receives just the right amount of challenge and proper levels of support to advance on their unique learning journey.
Other benefits of adaptive learning:
Students feel more "in control" of their learning. They don't have to worry about falling behind or rushing ahead of the group, instead focusing and thriving at their customized pace. Lowered stress and increased self-direction are also common.
Increased student engagement, confidence, and motivation. Students experience success, see visual progress, gain rewards, and receive helpful feedback with adaptive learning platforms.
Data drives instruction. Teachers can use insights from adaptive learning platforms to impact future lessons with targeted skill practice. They can also track data to showcase progress.

Back to class:
Let's revisit the 23 students studying area, this time with the power of adaptive learning in hand.
Confused students incorrectly answer the first few practice questions, but the adaptive learning system responds with a visual model to reinforce the proper calculation steps. Students experience that "ah-ha" moment and start moving forward.
Advanced learners show mastery in solving the area of rectangles. Adaptive learning technology responds with advanced word problems involving composite figures. These peers are engaged and motivated thanks to the appropriate level of challenge.
Students incorrectly calculate the area of rectangles using addition, but they're immediately reminded, thanks to adaptive feedback, that area requires multiplication. The students correct their mistakes with fact practice and advance to more problems.
Absent and tardy students complete the assignment at home, progressing at their own level while not falling behind.
Thanks to adaptive learning, teachers can rest confidently long after class is dismissed.
ExploreLearning offers K-12 STEM solutions backed by research.

Reflex earned the Learner Variability Product Certification for being "designed with learner variability in mind" to help students master math facts.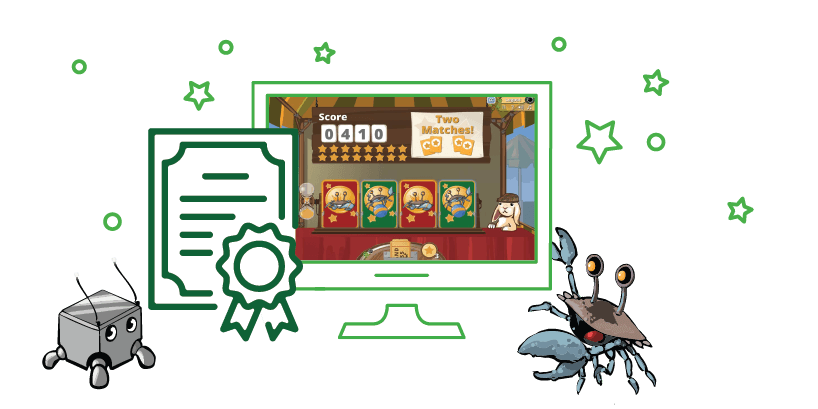 STAY CONNECTED
Sign up to get the latest updates from ExploreLearning via occasional email.