Reflex Brings Math Fact Motivation & Progress
For Heather Cleckler, a grade 3-6 special education math intervention teacher in Huntsville, AL, helping students isn't just a profession but a passion. "There is no job better than teaching. Each day is different, and children are a constant source of amazement. They are fun to work with, and watching them learn and grow is extremely rewarding. Every day is an adventure!"
Cleckler, a 14-year teaching veteran, spends each adventure-filled day at Madison County Elementary School working with students who have Individualized Education Programs (IEPs) receiving special services, along with any students struggling in math.
Searching for fact fluency solutions
Constantly pushing the envelope to serve her students, Cleckler began researching solutions to improve math fact fluency. "I wanted to help my students with their computational fluency, which was regularly showing up as a deficit area in our data. Many students were reaching 5th- and 6th-grade with a limited recall of basic facts," says Cleckler. Then in 2019, thanks to an educator Facebook group, she discovered ExploreLearning Reflex.
Reflex, an online platform for grades 2-6, helps students master addition, subtraction, multiplication, and division through individualized, game-based practice. Cleckler requested a free 30-day trial and began using Reflex with her students.
Reflex brings real results
After introducing Reflex, Cleckler noticed a "significant improvement" in students' ability to solve math facts. This newfound fluency allowed her students "to work on multi-step problems without having to rely on counting out every basic fact, or using a multiplication fact chart," says Cleckler.
What initially started as a Reflex semester test run turned into a campus-wide initiative. "I saw the success my students were having, and [noticed] their improved problem-solving skills as less working memory was tied up counting out basic facts. I talked with my coworkers and administrator to request a budget for Reflex in grades 2-6. They agreed!"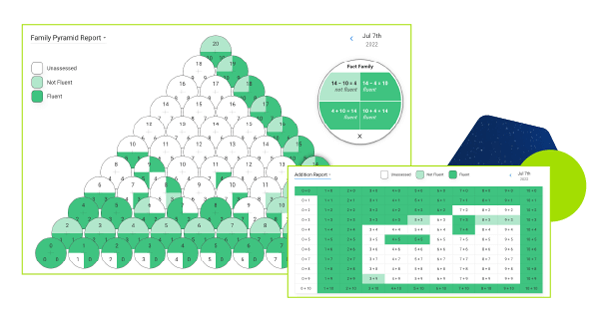 Reflex remains a hit with Cleckler's fellow teachers because of the "ease of the program" and small time commitment (Reflex is typically used for 10-20 minutes at least three times a week). Teachers also receive intuitive reporting to monitor student usage and progress.
"Something that is an awesome indicator of success is when 5th-graders start using the standard algorithm for long division. Students who have struggled with multi-step problems are now able to complete each step because they know how to do the computation," says Cleckler, noting Reflex as a key component of the improved computational fluency.
Meeting the needs of all students
"Not all classrooms are created equally," says Cleckler, so Reflex implementation looks different as she supports various student groups. Some use Reflex in the morning to participate in Cleckler's daily Green Light competitions, while other students use Reflex to get back on track.
"In 6th-grade, when many students have already reached 100% fluency, I have several students with IEPs who are still working on this goal. I meet with them to work on Reflex. We celebrate every small success in this group, and most are on track to reach 100% by the end of the year." Many students at Madison County Elementary School also use Reflex at home for additional practice.
Celebrating student success with Reflex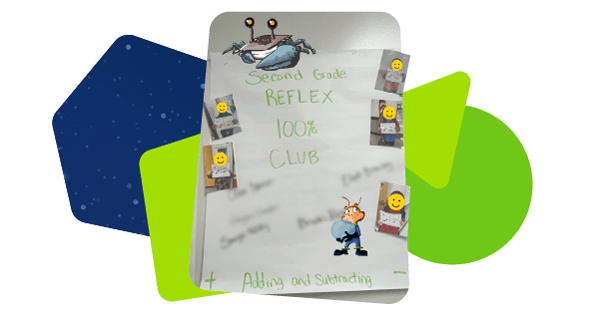 Cleckler's fun incentives keep students motivated to achieve more with Reflex. She passes out weekly certificates to celebrate students who solve a new level of problems. The teacher also makes "100% Club" bulletin boards for each grade level. "The students love to sign the posters and beam with pride in their photos," says Cleckler, adding pictures of students showing off earned Reflex 100% Fluency certificates.
But the celebrations don't stop there. Madison County Elementary School announces new Reflex milestones over the morning announcements and on social media. "We are really invested in celebrating student progress and achievements in Reflex and Frax," says Cleckler. The "100% Club" annual end-of-year field trip is a big hit for 4th- and 5th-grade students who reach specific multiplication and division milestones.
Thanks to Cleckler and Reflex, students in this Alabama school are experiencing foundational math fact growth that will serve them well in future mathematics.
"I relied on students to memorize facts and did some class games and activities to support this, but I was not seeing the motivation or progress I now see with Reflex."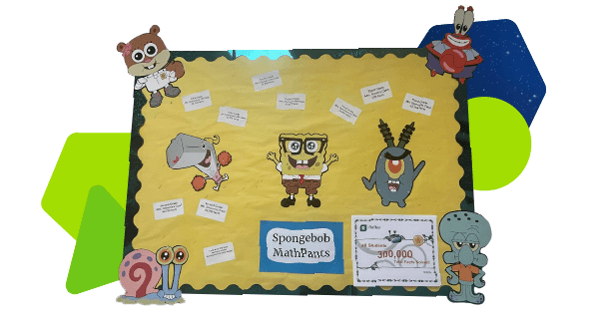 One of Heather Cleckler's engaging Reflex bulletin boards that keep students motivated to master new math facts.
---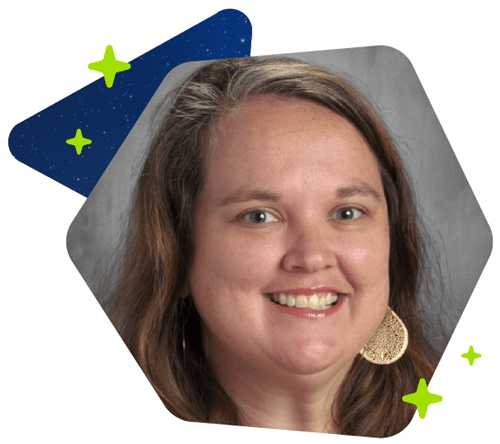 Heather Cleckler is a grade 3-6 special education collaborative teacher at Madison County Elementary School in Huntsville, AL. She earned her bachelor's degree in Elementary Special Education from the University of Alabama in Huntsville and a master's degree in Special Education from the University of West Alabama.
Cleckler enjoys being a part of a collaborative team, working with teachers and students to provide intervention, remediation, and inclusion services. In her free time, she enjoys kayaking, taking pictures, reading, and exploring with her husband, twin daughters, Hayden and Meredith, and son, Harley.
STAY CONNECTED
Sign up to get the latest updates from ExploreLearning via occasional email.