From Reflex Grant to Regular Usage: Math Specialist Shares Reflex Success

Drawing on her classroom experience and passion for increasing student confidence, math specialist Andrea Bergener works to drive math success at Prince of Peace Catholic School. Located in Plano, TX, the diverse suburban school serves students ages three to fourteen. "I work with students in need of math support (intervention and some enrichment) in the lower and upper schools (grades K-8). I primarily serve students that have learning differences or struggle in the classroom. They have challenges with fact fluency and retention, solving word problems, and vocabulary," said Bergener.
Bergener incorporates ExploreLearning Reflex into math interventions to help her students develop fluency in addition, subtraction, multiplication, and division. "I initially heard about Reflex through the Educator Grant Program while working as an instructional coach at another school. Our second-grade teachers were the first to try Reflex with their students using the grant, and based on their positive response, we decided to implement the program as a campus, primarily in grades 2-4. We were looking for a motivating program that reinforced fact families rather than facts in isolation."

Reflex data provides individual and classroom insights
Bergener regularly reviews Reflex student data (including individual and group fluency reports) to track fact practice and identify where students need additional support. "I print out the milestone reports to recognize students' hard work, use the tracking sheets to set goals for Green Light usage, and reference the fact detail report so I can target what specific facts students still need to work on," said Bergener.
She also uses fact detail reports to create individualized flashcards (a set for home and school), so her students can review specific facts before Reflex sessions to keep targeted facts top of mind. "I also review Reflex data at the classroom level. I collaborate with teachers to ensure students stay on track, and if not, troubleshoot how to intervene."

Andrea Bergener helps a student with targeted multiplication practice using Reflex data.

A school-wide commitment to math facts
Prince of Peace Catholic School students are much more interested in Reflex than other drill-based programs because of the game-based challenges and frequent rewards. "Students enjoy unlocking new games as they master more facts. They see the connection between practice in Reflex and applying their new knowledge to other math work in class. They look forward to the Reflex practice time," said the math specialist.
Commitment to Reflex is school-wide, thanks to teacher and parent collaboration. "Because Reflex is used in multiple grade levels, the students and families see the need for fluency practice and the consistency of the program," said Bergener. Teachers recognize student fluency milestones with classroom bulletin boards, and the school celebrates successes through social media and hallway recognitions.
Classroom teachers require students to achieve three Reflex Green Lights per week and reach 100% fluency through specific goals. "Some of our first-grade students wanted a challenge and are ready to start using Reflex in the second semester. Many second-graders start multiplication by the end of the year. The fact that students can progress at their own pace keeps our advanced students engaged," said Bergener. Reflex is typically used as in-class work or as homework. Bergener's students sometimes use math intervention time to work on Reflex.

The impact of Reflex on math intervention
Bergener presented at the National Catholic Educational Association (NCEA) Conference in April 2023. In her session about math intervention resources, Bergener shared how she regularly used Reflex with students. "I highlighted Reflex as a tool that I use in collaboration with classroom teachers to support fact fluency." Bergener demonstrated how she utilized the various data reports in Reflex, including individual reports, to assist in monitoring student progress and the effectiveness of interventions over time.

"For students with learning differences, the repeated years of practice in Reflex is beneficial. I have a particular student that needed practice in both third and fourth grade to master her multiplication facts, but by the end of the fourth grade, she did it! She made the connection that the consistent time she put into the Reflex practice made an impact on her success."
---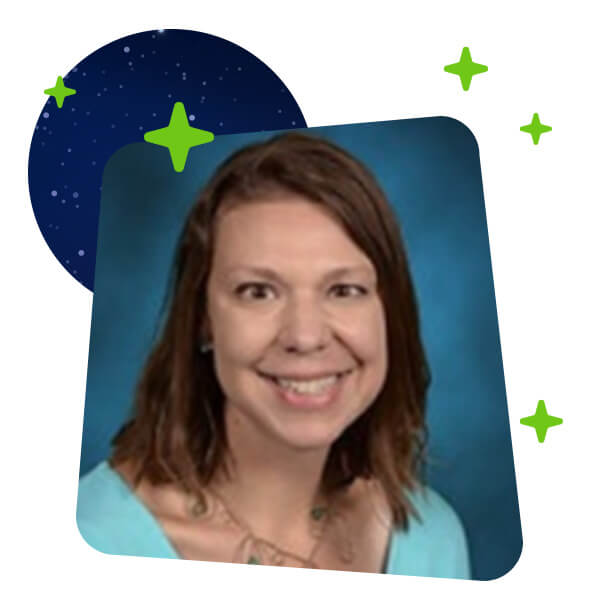 Andrea Bergener is the math specialist at Prince of Peace Catholic School in Plano, TX. She has nearly 20 years of experience in education as a classroom teacher, intervention teacher, instructional coach, and tutor. She earned her BS in Elementary Education from the University of Nebraska-Lincoln and her MA in Teaching (Science Education) from the University of Texas-Dallas. Andrea recently completed the graduate Program for Inclusive Education at the University of Notre Dame. She is particularly interested in providing equal opportunities in Catholic schools for neurodivergent students and developing all students' confidence and success in mathematics.
STAY CONNECTED
Sign up to get the latest updates from ExploreLearning via occasional email.