Frax and Science4Us Named 2024 Bett Awards Finalists

ExploreLearning Frax and Science4Us were selected as finalists for the 2024 Bett Awards. Frax was chosen for the Primary Digital Learning Product Numeracy & Maths category, and Science4Us earned the designation for Early Years Digital Product or Service. The Bett Awards celebrate inspiring creativity and innovation found throughout technology for education across the globe. Produced in association with Besa, a Bett Award showcases products with a sign of excellence. Winners will be chosen from the finalist shortlist at the awards ceremony in London on January 24, 2024.
About the Bett Awards
The Bett Awards recognize, reward, and promote the most outstanding ICT education products and learning solutions. The awards are judged in two stages. After an online application stage, entrants are shortlisted based on submissions and supporting documents. Then, finalists are invited to send a pre-prepared 4-minute video presentation to the judges for award selections.
About Frax
Adaptive and game-based, ExploreLearning Frax uses the latest research-based instructional methods to create a more effective, more fun way to learn fractions. Frax helps students in grades 3-5 master foundational fractions skills through research-driven methods and interactive games in an out-of-this-world galaxy setting.
About Science4Us
With Science4Us, kids get hands-on with science. They explore science topics—and have fun—as they dig deeper with the 5E Model. Science4Us is a research-based program specially designed for kindergarten-grade 2 (ages 4-7) students and includes thousands of online and offline activities incorporating literacy skills.
Find out why Frax and Science4Us stood out to the Bett Awards judges. Take a trial to use with your students.
Help students 3-5 build deep conceptual fractions understanding.
Try Frax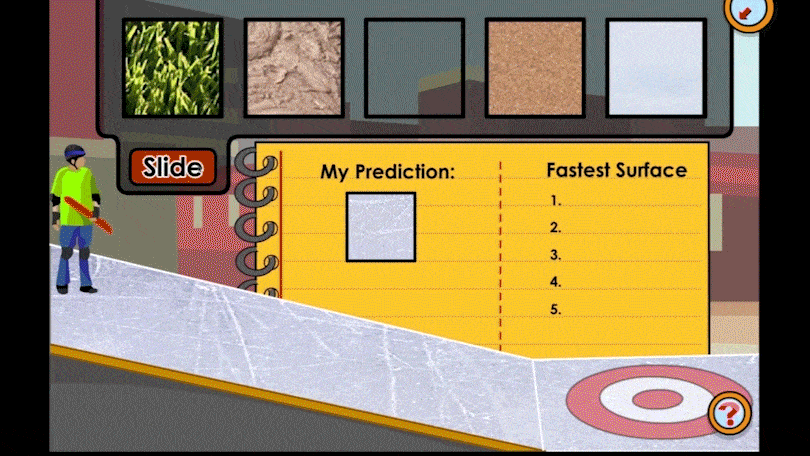 Let the youngest learners experiment with chemistry through these experiments featured in Science4Us.
Try Science4Us
STAY CONNECTED
Sign up to get the latest updates from ExploreLearning via occasional email.