Gizmos are a Definite Game Changer

Ryan Manuel's classroom dynamic at Our Lady Queen of the World Catholic Academy in Richmond Hill, Ontario, Canada, changes from one semester to the next, depending on his teaching assignments. While he is primarily a science teacher, he has taught other subjects as well. "I have taught at secondary grades (9-12), but am currently teaching Grade 10 ELL (English Language Learner) Science, Grade 11 Pre-AP Physics, and Grade 12 University-level Physics." One thing that remains consistent throughout his courses? The use of Gizmos! Manuel fits Gizmos into his lessons in a variety of ways, "from [an] introductory activity to summative consolidation, and everything in between."
ExploreLearning Gizmos were brought to his attention during college. "The initial breadth and variety of topics found in the Gizmos library is what initially caught my attention; this was a tool I could use in a number of different disciplines," noted Manuel. While he uses a mix of programs and methods to reach his students, he feels that Gizmos are a "definite game changer" to have in his repertoire of strategies.
"The interface is easy to use and provides the support I need as a teacher and for the students," said Manuel. "It is able to show trends in many areas of science that a hands-on lab would not be able to do." His students appreciate the opportunity to engage with content outside of a textbook.
Manuel feels that the Periodic Trends Gizmo easily allows students to observe trends and changes throughout the periodic table in a visual way that was not previously available to students. He has used the Balancing Chemical Equations Gizmo almost every year since he started teaching in 2012, and he's also becoming a big fan of the STEM Cases.
Teachers like Manuel strive to deliver engaging lessons that challenge students to dig deeper. Gizmos allow him to bring "something different in their academic learning," adding another opportunity for critical thinking and thorough understanding. He reminds his students that the "results are reflective of the expected trends and not what one might see in our limited school environments."
Manuel finds the perfect ways to supplement and enhance his lessons with Gizmos. He notes, "Depending on the classroom dynamic, I try to use Gizmos in ways that best benefit the students I am teaching. For ELLs, this might be an opportunity to engage with new terminology, whereas with AP students, it might be a simple activity to enforce a previously taught concept."
---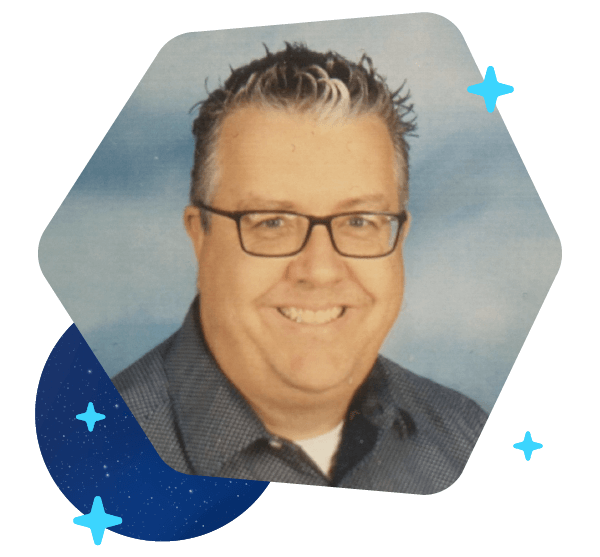 Thanks, Ryan Manuel, for finding the perfect ways to incorporate Gizmos into lessons that benefit students in all of your classes!
STAY CONNECTED
Sign up to get the latest updates from ExploreLearning via occasional email.