Two Schools: Same Outstanding Student Engagement

Discover how Gizmos rose to the challenge while raising student engagement for two contrasting school systems in North Carolina and China.
Meadowlark Middle School in Winston Salem/Forsyth County Schools in North Carolina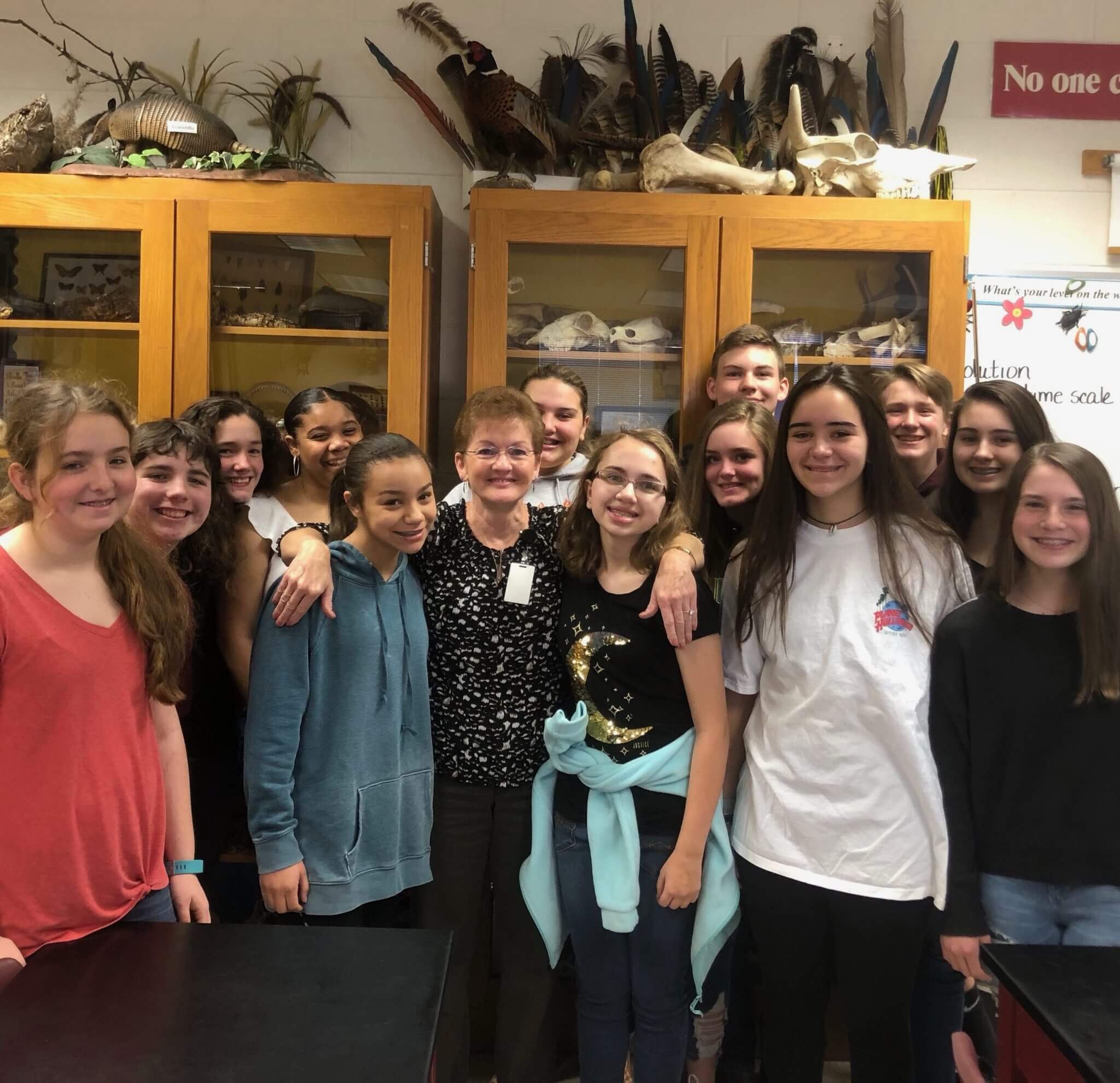 Mrs. Iris Mudd is an 8th grade science teacher at Meadowlark Middle School in Winston Salem/Forsyth County Schools in North Carolina, and she has used Gizmos for over 10 years. "I use Gizmos for all of the 8th grade science standards. In all of my years in education, I have never had an on-line resource that is better able to support the science standards. The longer I use Gizmos, the more I realize what a great resource they are."
She uses Gizmos in her classroom in a variety of ways. "Many of my classroom activities are done with small groups or with partners on Chromebooks. The Gizmos activities give students the opportunity to explore various concepts on their own. I start every lesson by activating the prior knowledge students have of the upcoming lesson. This is followed by an activity to launch them into the lesson. Every Gizmos lesson begins with this same format and continues with a warm-up activity for students to do prior to the activities. This has a positive effect on how comfortable students are with the information. It builds their confidence so that they have a positive mindset as they begin the lesson."
"All of the Gizmos are outstanding! If I had to choose some of my favorite Gizmos, I would select the Mystery Powder Analysis, Natural Selection, Water Pollution and Prairie Ecosystem. The format of the lessons closely aligns with the 5E model of instruction (engage, explore, explain, elaborate, evaluate). The varied level of each activity within each Gizmo allows for differentiation. This helps all students learn the content. The way that the Gizmos apply the information to real-world situations makes it interesting for the students. I particularly like the way that the Gizmos allow students to manipulate information, equipment, variables, etc. so that students are actively engaged in the learning process."
Student Engagement and Gizmos in Mrs. Mudd's Classroom
"Without a doubt, Gizmos increases student learning. I enjoy seeing students authentically engaged in a way that builds their content knowledge and overall confidence in their ability to learn. As students become more confident in their ability to learn, their overall mindset changes. I notice them giving more effort with other activities. When students share their Gizmos results with other students, they become more social and willing to participate in other classroom activities."
"Teachers are faced with the challenge of making learning engaging to all students. We have to know our student population and create new ways of getting students to want to learn. This is the only resource I have found that gets students totally engaged while at the same time integrating literacy and content information. The Gizmos also allow teachers to differentiate instruction so that students at all academic levels are challenged. I love the way that Gizmos can be modified to include information that has been taught in the past. This is an excellent opportunity for teachers to review information throughout the year; thereby, preparing students for end-of-grade tests. At the 2017 NC Science Leadership Association Fall Summit, I heard the keynote speaker say that, 'Every student should have access to the Explore Learning Gizmos.' I absolutely agree! With education funding being limited, it is crucial that we look at resources that are proven to work in increasing student achievement and put the funding we have toward those resources. Gizmos are the absolute best math and science resources available."
Mrs. Iris Mudd has taught for 28 years and is a NBCT. She has a Bachelor of Science and a Masters in Education from Easter Kentucky University. She has received many honors for her teaching, including Teacher of the Year for her district.She recently received a grant for a lesson plan written using a Gizmo.
---
Beijing World Youth Academy in China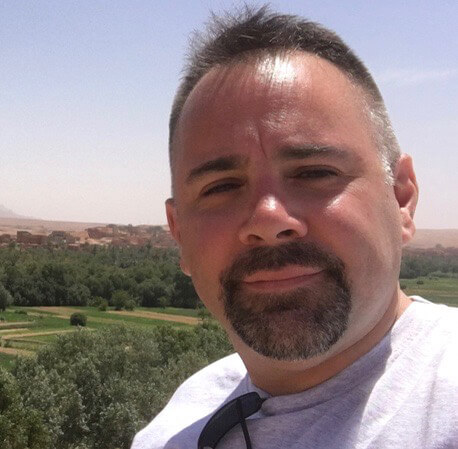 Several years ago, Dr. Chuck Leseberg, a science teacher, started looking for simulations that would help his students at Beijing World Youth Academy in China. When he started with a free Gizmos trial, he saw Gizmos were both "diverse and engaging" and came with "tremendous teacher resources." His school went on to purchase Gizmos for math and science last year.
His school is a private school in China with an IB program, and he works at the grade 6-12 campus. The 700 students are mostly from China, "but we do have citizens from Canada, USA, Russia, Korea and various African nations." His students are primarily English language learners.
Dr. Leseberg mostly uses "Gizmos in small groups to encourage collaboration. I want them to practice their oral English, specifically their scientific English. I also like to level the groups so stronger students can work with weaker ones (both for English and academic performance)." The students use their laptops. They just started using OneDrive, and now "the teacher can post a Word document (often a modified version of what Gizmos provides) and provide a link for each group. Student groups can then work collaboratively online to complete the task simultaneously."
If having students work in groups is not feasible, he runs the Gizmo on a Smart board. "Through this process I will involve the entire class with making predictions, asking questions, sketching graphs and so on as a whole. Although a touch more teacher focused, this can often be more time-efficient and allow us to use more Gizmos that we perhaps may not have time for."
He has used quite a few Gizmos, and some of his favorites include: Digestive System, Rainfall and Bird Beaks, Photosynthesis Lab, Coral Reefs 1 – Abiotic factors, Coral Reefs 2 Biotic Factors, Food Chain, Forest Ecosystem, Prairie Ecosystem, Pond Ecosystem, Mouse Genetics, Covalent Bonds, Ionic Bonds, Fan Cart Physics, Roller Coaster Physics, and Free-Fall Laboratory.
Student Engagement and Gizmos in Dr. Leseberg's Classroom
After using Gizmos for one year, he feels that "the use of Gizmos has enhanced my teaching and student learning significantly. Most specifically through the experimentation options they offer for biology and physics. A significant portion of the IB is experimentation. Gizmos offer numerous opportunities for students to become the scientists and give them the freedom to design their experiments as long as they follow the standard structure. Allowing this freedom to hypothesis, design, record and present data increased student engagement. With the number of options allowed by most Gizmos, most of the student experiments were unique and so were their conclusions and reflections. Engagement was further increased as students were often required to share their results with the class which means they needed to take ownership of their work as their presentations directly reflected on their performance of the experiment."
Dr. Leseberg adds, "With Gizmos, teachers are given a valuable tool that makes learning environment more student-centered. In some classes students were simply told, 'share five things you learned from this Gizmo' and were just allowed to play around. This increased the level of enjoyment as what they shared was entirely left up to their own decision making. With science, just getting students interested and involved is much of the battle. Thus, allowing this sort of 'free style' really helped to get a conversation going about a new topic and allowed the teacher to end the class with a reflection and a chance for students to share." After using Gizmos at his school, "participation, engagement and motivation" for students increased.
Dr. Chuck Leseberg has taught in China for 10 years. He has a secondary teaching certificate from the state of Illinois along with a PhD in Biology from Northern Illinois University. He currently teaches IB-MYP Integrated Sciences grades 8-10 and will teach IB-DP Biology in the upcoming 2018-19 school year at Beijing World Youth Academy in Beijing, China.
STAY CONNECTED
Sign up to get the latest updates from ExploreLearning via occasional email.