Gizmos meet NGSS at a deeper learning level than other simulations
Gizmos are aligned to the Next Generation Science Standards, and the simulations require students to dig deep and really understand challenging concepts.
Ms. Serena Cox used Gizmos throughout most of her teaching career in the Greenville County School District in South Carolina. "After seeing the success with student achievement and the value of Gizmos as a classroom resource, the entire district became a platform for Gizmos in math and science. When schools transitioned to 1:1 devices, the use of Gizmos in the classroom created engaging opportunities for small group collaboration, online exploration labs, and real-world simulations."
When she moved to Hawaii two years ago to start teaching at a public Title I middle school on the west side of Kauai, she took Gizmos with her. "I don't know what I would have done without Gizmos during my first teaching year on Kauai! The Hawaii Department of Education adopted the Next Generation Science Standards. WCMS became a pilot middle school for NGSS implementation. The Gizmo alignment to NGSS, along with the large library of content resources, served as the starting point and/or assessments for most of my teaching units."
Ms. Cox finds teaching with Gizmos is a great preparation for new science standards. "I have found Gizmos to meet the standards at a deeper learning level than other online simulations I have used in the past. Gizmos require students to first use prior knowledge and make a hypothesis then complete an online simulation. The simulation is a mirror image to a real classroom experiment – without the extra cost of supplies! Students can manipulate the variables, collect data, and draw conclusions form their experiments. What makes Gizmos so effective is students can check for understanding as they progress through the Gizmo. Prior to teaching in Hawaii, I found this also to be true in South Carolina where the state adopted its own set of science standards based of the K-12 Framework for Science Education. In my opinion, Gizmos provide students with scientific simulations based off real life scenarios that require the use of science and engineering practices."
"Scale and proportion are one of the cross cutting concepts for NGSS. These concepts in science can be very abstract and difficult to teach to middle school students. For example, chemistry and cellular process can be difficult to visualize on such a small scale. You can show pictures of atoms or use larger scale manipulatives but that does not always help students understand what is really going on at the microscopic level. The Gizmos I found to be most helpful when teaching these units were Element Builder, Chemical Equations, and Cell Energy Cycle. I use the Element Builder as a whole class pre-lab activity to introduce my students to the atomic structure and the organization of the Periodic Table. This Gizmo helps my students understand the atomic structure of an atom, the relationship between the proton and the electron, the unique characteristics of an element, and how the periodic table is organized. I use the Cell Energy Cycle Gizmo in small groups after our chemistry unit and at the beginning of our cell unit. This Gizmo illustrates the connection between chemistry and cellular processes that can be difficult to show in a classroom experiment."
Ms. Cox has also used Gizmos to help student learn to write argumentative essays. "As part of my Student Learning Objective for the school year, I challenged my students to use the CER method (claim, evidence, and reasoning) to write argumentative essays. Using Gizmos throughout the year, provided students with valuable experiences and relevant data to help formulate argumentative essays. At the end of the school year, students in my class showed an increase in content understanding and an increase in the ability to communicate scientific explanations. By following the Student Exploration Guides in small groups and/or whole class instruction, using the vocabulary terms provided in the guide, and digging deeper into the observations made when completing the Gizmo, students were able to make valid arguments about scientific phenomena using academic vocabulary. The content aligns to NGSS, and Gizmos encourage inquiry instruction, and actively engage students in learning."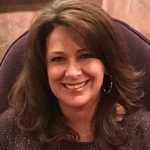 Ms. Serena Cox has taught for 11 years and is a science teacher at Waimea Canyon Middle School in Hawaii. She graduated summa cum laude from Converse College in Spartanburg, SC with a bachelor's degree in Elementary Education and has a Master's degree in Middle Level Science. In 2014, she began an online PhD program with Concordia University in Transformational Leadership with a focus on Instructional Curriculum. She was nominated twice for Teacher of the Year while working in South Carolina.
STAY CONNECTED
Sign up to get the latest updates from ExploreLearning via occasional email.