ExploreLearning surveyed teachers from schools with little or no prior usage or access to Gizmos who were awarded a Science Success Grant in the 2022 – 2023 school year. All grantees received the online survey in May 2023, and 64 teachers completed it. In all categories, the feedback was overwhelmingly favorable.
Are Gizmos math and science interactive simulations effective?
The simple answer is yes. Teachers reflected on their Gizmos experiences through a rating scale and open-ended questions on the topics of:
Improvements in student learning
Improvements in student engagement and motivation
Achievement of school and/or department goals
The results speak for themselves.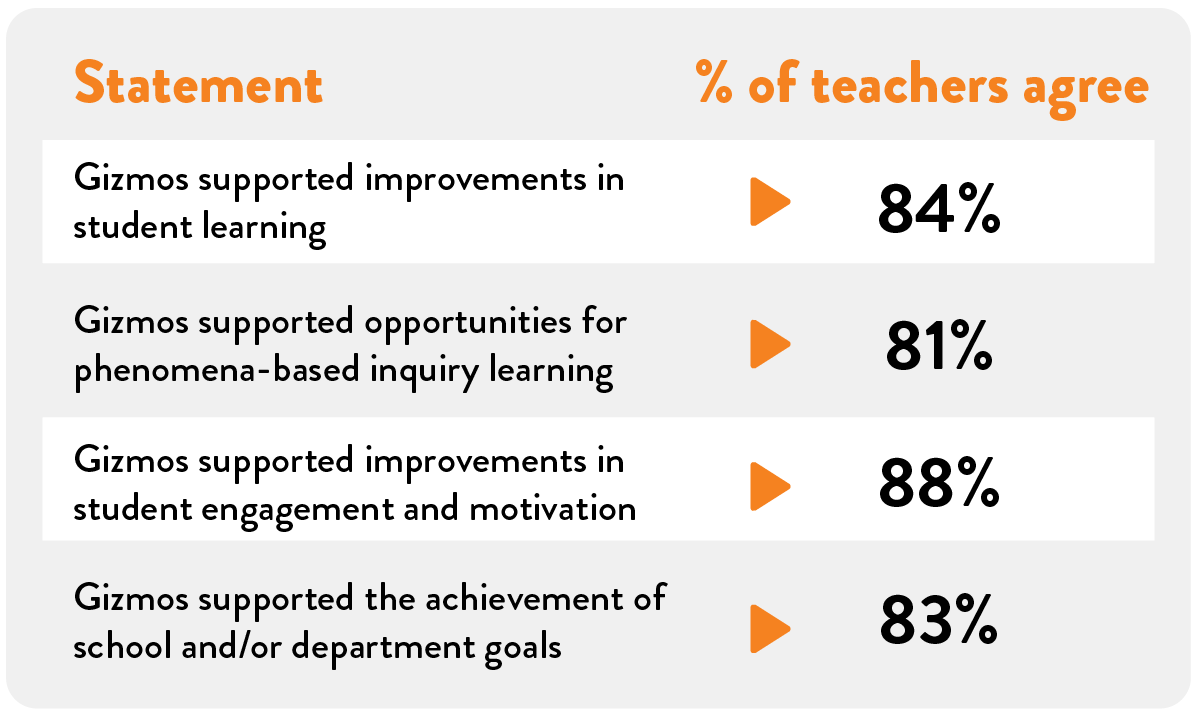 How Gizmos improve student achievement and motivation
Gizmos injects experimentation and inquiry into every experience. With a library of over 500 virtual simulations, Gizmos gives everyone something to graph, measure, and compare. Even predict and prove. That's hundreds of experiences where students don't just act like scientists and mathematicians. They are.
Explore concepts- Interactive design allows for extensive manipulation of variables and "what-if" experimentation.
Analyze data- Visualizations and graphing tools help capture and compare results from experiments.
Go deeper- In-depth, inquiry-based activities create more moments to explore, discover, and apply new concepts.

Included as part of Gizmos, STEM Cases put students in the role of STEM professionals tasked with solving real-world problems. With the power to ask questions, see results, and draw conclusions, students learn the what of a topic and the why.

For more details, read the complete study here.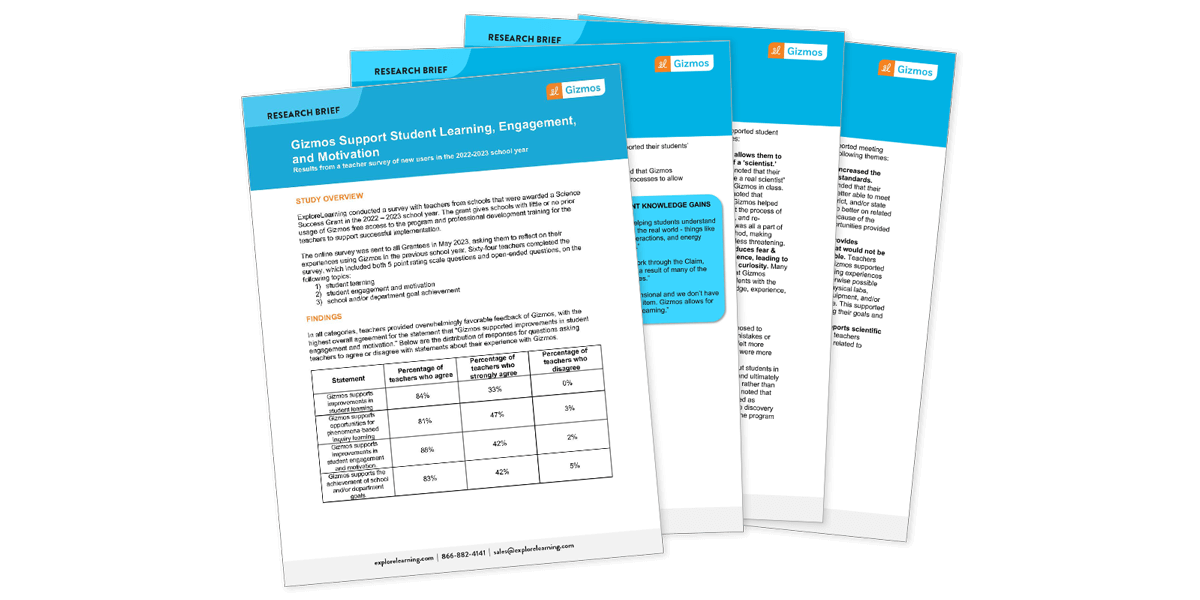 Learn more about Gizmos
Is it time to try Gizmos with your students? Sign up now!
STAY CONNECTED
Sign up to get the latest updates from ExploreLearning via occasional email.