5 Things Every Administrator Must Do This Summer

The last day of school is one of the most important days of the year. The mood might be celebratory as teachers and students hustle out the doors, but administrators know that there's still work to do. Sure, the pace won't be as urgent. There won't be discipline referrals waiting outside your office or a cafeteria full of kids to supervise. Nevertheless, the to-do list remains long. It takes a lot of planning to close one school year and open another within the span of a few weeks.
Are you hoping to squeeze the most out of your summer? Keep reading to learn how.

Remember the Good
There's no doubt that there were difficult moments during the school year. Those moments tend to stick with us, but it's important to remember the good ones. What about those teachers who always help when you need someone to trade a duty time or take another class? Think of the students who can't wait to tell you about acing a math test or read a story to you. Consider the kids who sit by the new student at lunch or clean up a mess in the hall instead of walking past it. Some teachers arrive early or stay late to tutor students, knowing there's no stipend available. Don't forget about the secretaries, custodians, groundskeeping crews, and the IT department working alongside you on some of the most critical projects after the building clears out for the summer. There are lots of moments to bring a smile to your face. Don't allow a tough year to erase those memories.
Review and Revise
It's time to evaluate the year. What worked? What needs to be changed? Start by reviewing all building-level forms, policies, and procedures. Make changes as necessary to student and parent handbooks. Archive any unnecessary electronic files. While you're at it, create new ones for the upcoming year.
Let's talk about data. Review state assessment results and school performance levels. Take a hard look at attendance and discipline referrals. Do you notice any patterns that stand out with absences? Are the bulk of office referrals for the same students or from the same teachers? If so, investigate options to get ahead of the issue for next year.
Purge
Educators save stuff, lots of stuff, hoping to repurpose or reuse. But you can't keep it all. Summer is the perfect time to purge. Get in those storage closets to clear out old curriculum guides, outdated encyclopedias, and broken playground or gym equipment. Don't forget obsolete computer monitors or electronic devices that are just collecting dust. Talk with the IT Department to dispose of them correctly. Think about how to spend the remainder of available ESSER funds as you replace items.
Make a Plan
In the words of Benjamin Franklin, "Don't put off until tomorrow what you can do today." As an administrator, planning for next year started long before the final bell rang. Finalize staffing and plans for substitutes. Update the school website and your first letter to parents with important dates for the fall. Meet with leadership and content teams as needed throughout the summer (but don't take too much time away from your teachers). Make a tentative schedule for teacher observations and walkthroughs. Attend workshops to learn about new technology and online learning platforms that will be used in your district. All of these things are easier to do when the daily routine of school is still fresh in your mind.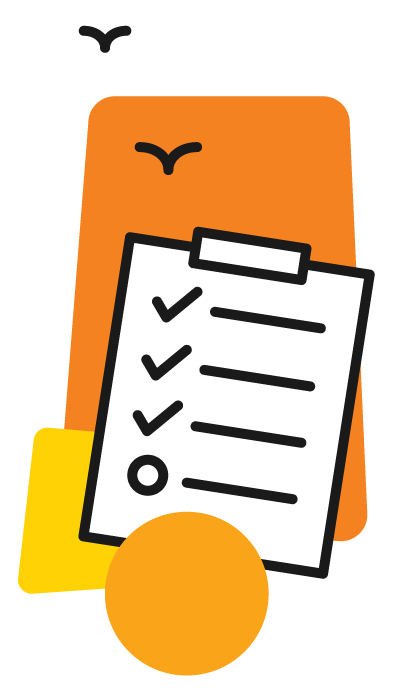 Take a Break
Your summer shouldn't be all about school. Build in time to rewind and recharge. Find a way to disconnect from the stresses and excitement of school completely. Take a vacation with your family. Rediscover your creative passions, such as woodworking, painting, or gardening. Become a runner with a Couch-to-5K program. Read for fun. Spend time in nature. The options are endless. The important thing is to get some well-deserved rest and relaxation.
Your staff and students will walk back through those doors before you know it. And you'll be ready!
Administrators never truly stop planning for school. Find out which teachers in your building might like to take free trials.
STAY CONNECTED
Sign up to get the latest updates from ExploreLearning via occasional email.