Frax Named Best New Math Program
ExploreLearning Frax was recently named Best New Math Product by THE Journal. The Education Group of 1105 Media, THE Journal's parent company, launched the awards program last year to recognize leading product and service providers in the education sector. As learning technology continues to be in the spotlight, the 2021 awards program drew an impressive group of submissions.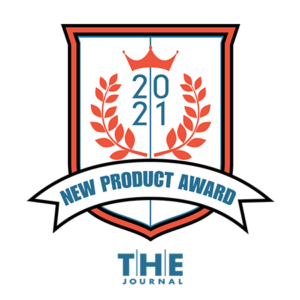 Frax was named Best New Math Program, earning platinum status and beating out MobyMax and SpringMath.
"Technology has been the lifeline to education for tens of millions of students over the last couple of years," said David Nagel, editor-in-chief of THE Journal. "We congratulate all the winners in this year's New Product Awards and honor the technology innovators who have made formal learning possible during the ongoing crisis."
A complete list of winners can be found here.
STAY CONNECTED
Sign up to get the latest updates from ExploreLearning via occasional email.