Special Education Teacher Sees Success With Reflex and Frax

Renia Snyder is a 6th-grade special education teacher at Palm Middle School in Moreno Valley Unified School District. Located in sunny Moreno Valley, CA, the Title I public middle school serves approximately 1,000 students, all receiving free and reduced lunch.
"My students are curious. They love to talk and play video games or read books. Many can only read at a 1st or 2nd-grade level, and their math is at a 4th-grade level. I also have English Language Learners in my class, but most do not struggle with English but instead struggle to put thoughts on paper. Most of my students also struggle processing information," said Snyder.
"I believe all students can learn; some just need a little extra support and time."
Discovering ExploreLearning Solutions
Snyder first heard about ExploreLearning Reflex, the game-based fact fluency program for grades 2-6, during COVID-19. "I thought it would be a great support for my students. I was able to get a grant to try Reflex." Snyder quickly noticed positive results.
Her middle school students immediately loved working with Reflex to achieve daily fact fluency goals, also known as the Green Light. "Students were engaged and worked hard to get the Green Light so they could shop for their avatars," said the teacher. "Some students would challenge each other to see who could get the Green Light first!"
"After three months of getting the Green Light every week for five days, my students had significant fact fluency, which supported academic improvement toward grade-level math," said Snyder.
Adding in Frax
"Another teacher and I saw such great results with Reflex that we were able to get Reflex and Frax for our whole school last year and this year," added Snyder. ExploreLearning Frax helps students master foundational fractions through research-based, space-themed games.
"We tried Frax last year and loved how quickly students were able to move through the missions. With both Reflex and Frax, we liked the level of competition created to help students keep engaged."
"I have seen great progress," said Snyder. "With Reflex, students spend about 4-5 weeks in addition and subtraction, and most reach 60 to 75% fluency. Then they move to multiplication and division. Most students are 50 to 75% fluent by December. At that time, we shift the concentration to Frax to support fractions in math class."
Snyder continues to celebrate Reflex fluency progress in the classroom. "I have signs for 60%, 75%, 90%, and 100% fluency. I put each student's name and their favorite cartoon character on a sticky note. When they get to 60% fluency, I hoot & holler and put their name up next to the level of fluency achieved," said the teacher.
But Snyder's students love the programs just as much. "Students that finish a Frax mission can go to Reflex in their free time. Some students enjoy both programs so much they work on them during Christmas or spring breaks!"
Help students 3-5 build deep conceptual fractions understanding.
FREE TRIAL
Give students 2-5 the foundation they need to succeed at math.
FREE TRIAL
---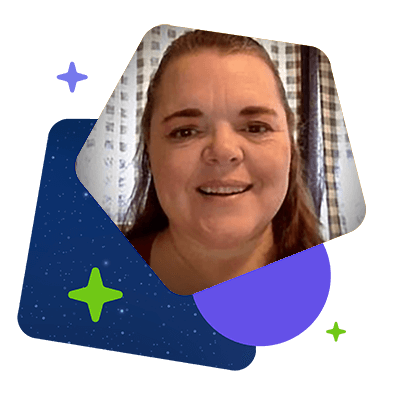 Renia Snyder is a 6th-grade special education teacher with more than 25 years of teaching experience. She has taught all grades and subjects, but she particularly enjoys teaching the upper grades because of her ability to have rich conversations with students. "I love teaching and become excited when I see the 'Aha!' or 'light bulb' moments."
STAY CONNECTED
Sign up to get the latest updates from ExploreLearning via occasional email.