New STEM Case addresses water contamination
When an outbreak of Legionnaires' disease hits a small town, the source of legionella bacteria must be found and the town's water decontaminated in our latest interactive STEM Case: Water Cycle: Stoichiometry. In this case, students take on the role of an environmental engineer tasked with finding the source of the bacteria and using stoichiometry to decontaminate the water supply and remediate the disease outbreak.
In STEM Cases, students step into the shoes of a real-world STEM professional. STEM Cases are designed to help students learn the core concepts and practice critical thinking skills (data analysis, data interpretation, hypothesis and reasoning, predictions and communicating findings). Students are assessed on each of these and their progress can be monitored in real time by teachers. Water Cycle: Stoichiometry is appropriate for high school students.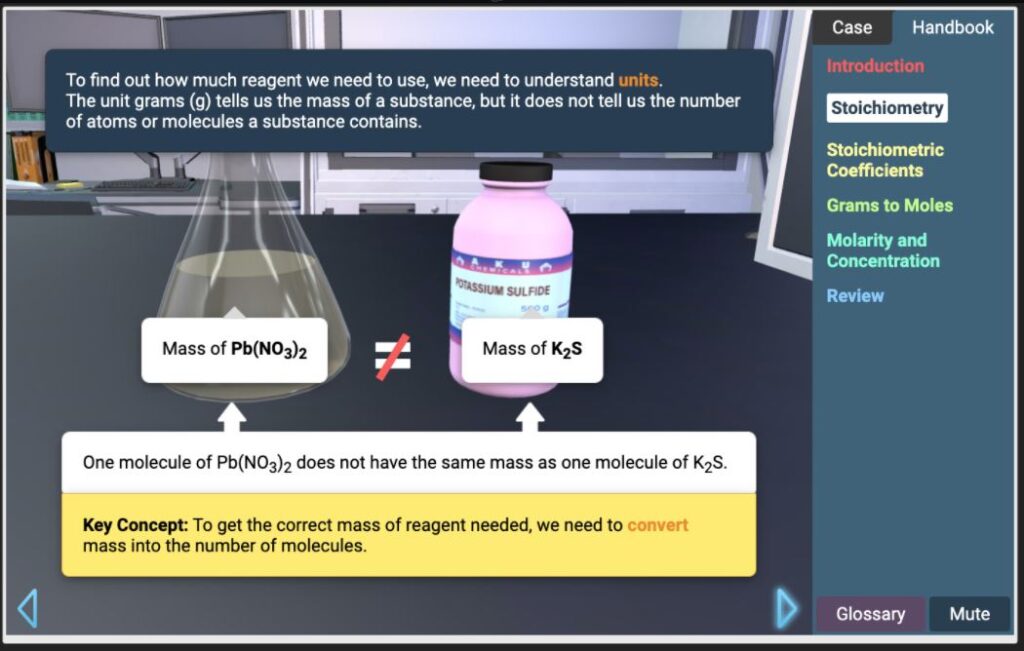 The following concepts are addressed in the case:
Stoichiometry, Stoichiometric Coefficients
Avogadro's Number, Mass, Moles and Molar Mass
Concentration and Molarity
Expanded Handbook only: Significant Figures
As in all our STEM Cases, 15-25 assessments per case report student achievement in real time, giving teachers the ability to quickly address problems and differentiate instruction.
Water Cycle: Stoichiometry joins our growing library of STEM Cases, which currently include Animal Group Behavior, Heredity and Traits, Ocean Carbon Equilibrium, Fruit Production and the Environment, Chemical and Physical Changes, Properties of Matter, and more.
STAY CONNECTED
Sign up to get the latest updates from ExploreLearning via occasional email.